ONE OF THE

UK's leading independent high-performance car service
centre.
At Supercar Service, we're dedicated to providing a comprehensive, top-quality solution exclusively for supercar and high-value vehicle owners. Our supercars clinic cover everything from meticulous mechanical maintenance and repairs to precision tuning, cosmetic upgrades, and custom modifications to match your unique style.
Our skilled technicians, with extensive manufacturer training, consistently deliver exceptional work, whether it's a minor repair or a major transformation in one supercar room.
We recognized the industry's shortcomings, where manufacturers and dealerships often offered generic, subpar services. We are committed to offering supercar enthusiasts the expertise they deserve at a competitive price, with a personalised touch.
At Supercar Service, we take pride in being the pinnacle of specialist supercar services, ensuring your prized vehicle receives nothing but the best.
Contact Supercar Service
Call +44 (0)203 701 5756 or email info@supercarservice.co.uk to ask us more about our services. We will be happy to discuss your specific needs and provide you with an estimate of the cost for any service or repair.

Why choose Supercar Service?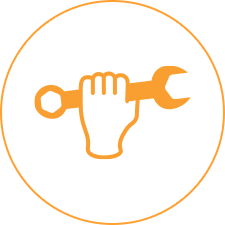 Experience
Our professional technicians are highly experienced and manufacturer trained. We have worked on high value vehicles from a wide range of manufacturers, and we know exactly what we're doing.
Technical skill
We've built up a level of mechanical, electronic, and technical skill that sets us apart from our competitors and allows us to offer specialist services like engine rebuilds and bespoke mechanical tuning. These capabilities can be hard to find anywhere, let alone all under one roof.
Hassle-free service
We do it all. We've built up our expertise in a wide range of areas so that we can do everything you need in-house, removing the risk that transporting a vehicle poses. Our services are also available worldwide and, if required, we'll fly out to work on your vehicle.
Security
We regularly work with high value vehicles and have procedures in place to make sure they are secure at all times. Our workshop is well protected and uses round-the-clock CCTV. Plus, we're fully insured so that all our clients have complete peace of mind.
Responsible service
We get to know you and your requirements, delivering a personal service that ensures you get everything you need from us. Our service is bespoke, so you only pay for exactly what your vehicle requires.
Communication
Direct contact with us via WhatsApp and over the phone keeps you in the loop at all times, giving you the opportunity to sign off on every action we take.